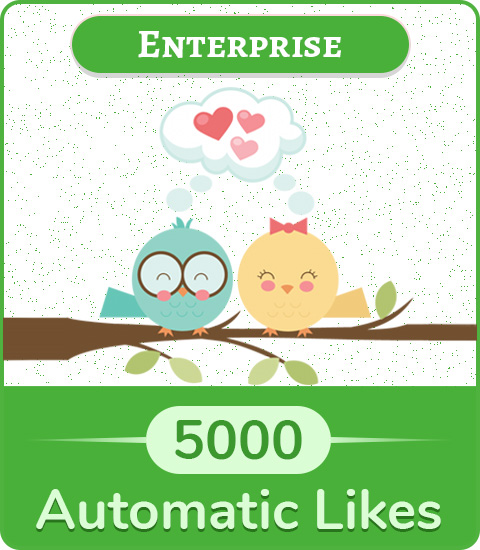 Auto Likes Daily – Enterprise Pack
5000 Instagram automatic likes for your daily posts. This type of subscription is daily oriented, and you can make 4-6 posts every day. It best suits for small scale and large scale industries with a huge number of followers. You can give your enterprise good popularity and maintain your brand name and show your clients or competitors how engaging is your Instagram account and your audience. Simply subscribe, post, and wait to get your likes! You can buy this auto likes pack as low as $32.50.
Unable to fetch data! Please try again.